Hey guys, I've got a fun surprise for you today! Marlen is doing a series of post swaps about transitioning summer clothes into fall and I'm honored to be one of the lucky few she asked to participate. Not only does Marlen have the best print and color combinations (sometimes I don't even know how she manages to make the most unexpected items work flawlessly together), but she also shares my love adding sarcasm and humor to a fashion blog. To see my summer to fall look and more of Marlen (you know you want to), head on over to Messages on a Napkin!
------------------------------------------------------------------------------------------------------------
Hello all, My name is Marlen (like the Monroe and not the fish) and I blog over at
Messages on Napkin
. Seeing how October is quickly coming to a close and taking its toastiness with it, and the biting months are waiting right around the corner, Elana and I thought it would be fun to show you how we move our summer pieces into fall. I know hard it is to put away those florals and happy colors, so who says you need to say goodbye before you're ready? Here I have one of my go-to sparrow patterned blouses and my best flowing-in-the-summer-breeze skirt. They both have deep colors, so when paired together they give off an Autumn vibe.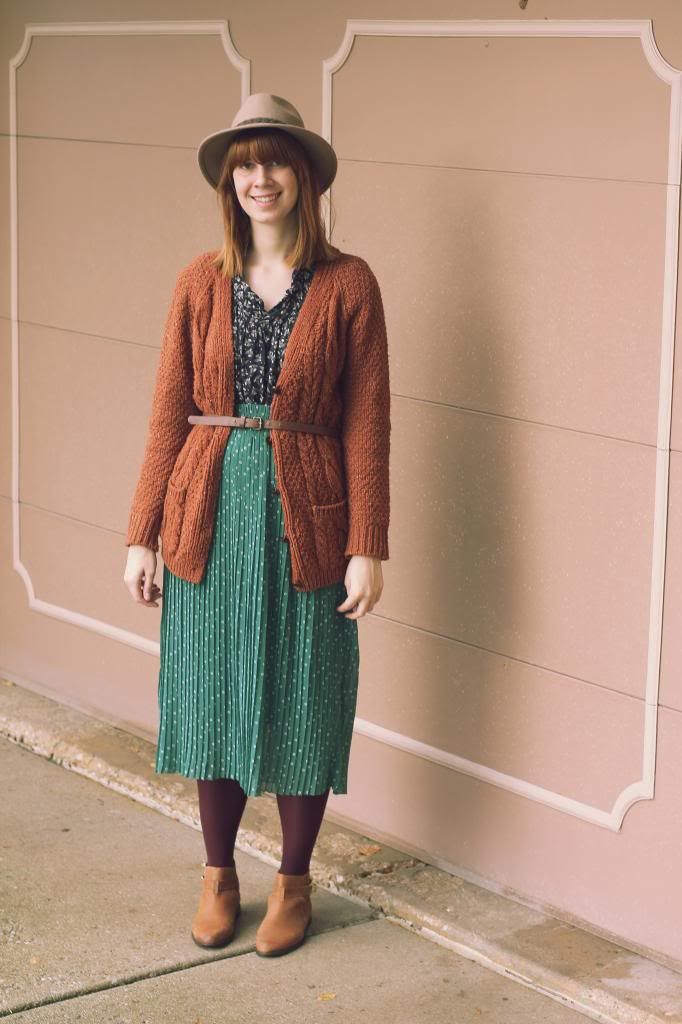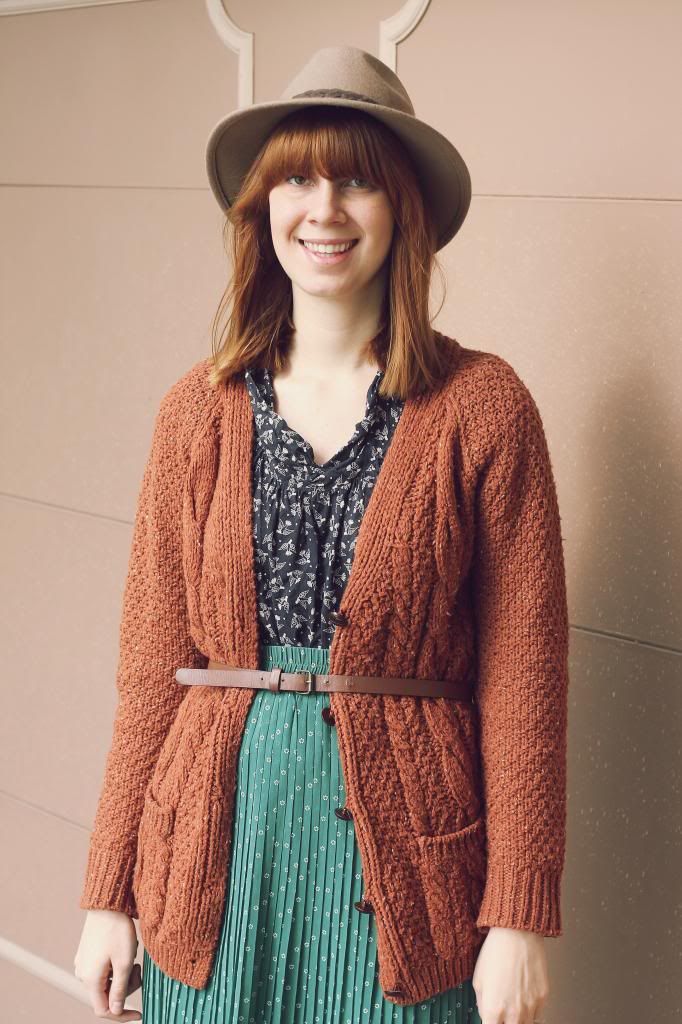 Then I shimmied into some plum colored tights and threw on a chunky cardigan to keep warm and snuggle into. I added a brown hat to bring out the burnt orange and brown colors in the look, and voila! You're ready to watch It's the Great Pumpkin, Charlie Brown while forcing your little brother to make you a mug of hot coco. Or is that just me?